For the last four weeks, as my articles have appeared and interest has grown in the articles, a few ladies have messaged me asking me whether it would be possible to write something about lady's wristwatches.
So here it is; today we review the 36mm Cartier Ballon Bleu.
---
Introduction
While I was growing up, my father had a good friend in the family who worked in the luxury watch industry in Hong Kong. I remember him saying:
"Don't ever buy a Cartier – they aren't proper watch makers – they are jewellers turned watch makers."

You tend to be more impressionable at a younger age and it certainly impacted me on my watch selection and my favourite brands, so much so, that I don't have a Cartier in my range.
Indeed the Cartier that we have today, the Cartier Ballon Bleu, Ref. is in fact a friend's who has kindly lent it to me for the purpose of this review. But how true is this? Are these watches any good?
---
Cartier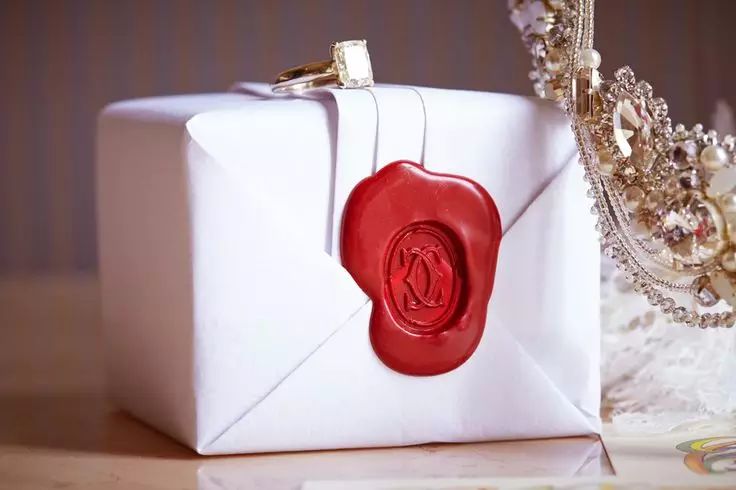 Cartier is synonymous with luxury
When you hear the name Cartier, it is almost as though the name is synonymous with luxury and royalty and that's not surprising when King Edward VII of England not only referred to Cartier as the King of Jewellers but also in 1902, ordered 27 tiaras and issued a royal warrant to Cartier in 1904.

King Edward VII
That's great but there's not a lot there to do with watchmaking – but it does show prestige and history and thats hugely important in watchmaking. Simply in watchmaking design, Cartier has been at the forefront; their Cartier Santos, named after Brazilian Alberto Santos-Dumont who wanted to have a way of telling the time without having to take his hands off the plane's controls of his plane. Previously the only way to tell the time was by a pocket watch. This was the first aviator watch.
Brazilian Alberto Santos-Dumont 
Then there's the Cartier Tank, which is quite ingenious in design with inspiration taken from the Renault tanks in the First World War. With the Jaeger LeCoultre Reverso aside, its probably the most successful rectangular shaped watch in the world.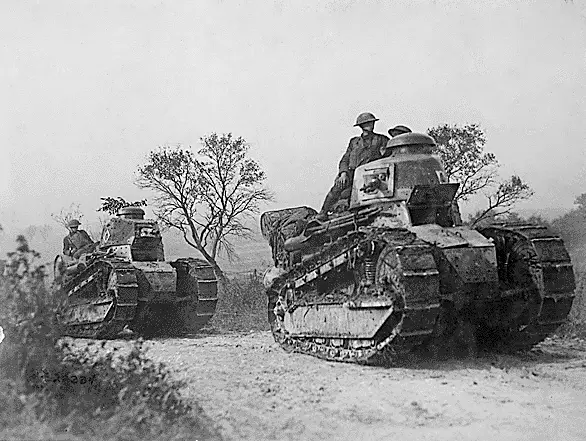 Renault Tank
---
A Week On the Wrist
Cartier Ballon Bleu – discontinued
Equivalent in curent range – REF: W6920046
In our hands today is the 36mm case polished stainless steel Cartier Ballon Bleu, however there are various designs in their product offering including diamonds, precious metals, larger cases and leather straps. It is nicknamed "The Franchise" as it is the face of Cartier in the watch world.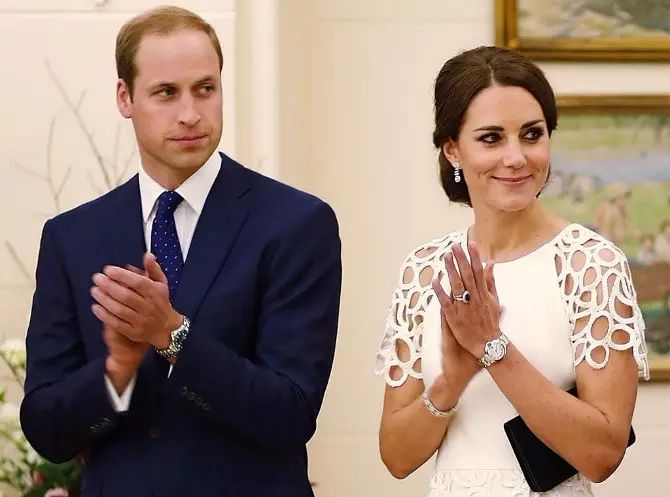 Kate Middleton is usually seen wearing a Cartier Ballon Bleu
The Cartier Ballon Bleu is more recent Cartier design introduced in 2006 and therefore feels more modern, but without doubt it still feels classic. That's the magic with Cartier – Roman numerals seem to be a perfect match with Cartier, more so than perhaps any other watch brand and with that, the wearer receives a classic royal ambience. So royal in fact, that it is Kate Middleton's watch and its definitely a perfect match.
Cartier manages to convey an elegance that few watches can match. Having the watch a few days, allowed me to really get to know the watch. It's large enough for a man to wear and in fact the lady who generously lent me the watch for this review bought the watch for this very reason. This will be her one and only luxury watch and she wants to pass it down to her children which she is yet to have. Irrespective of whether its a boy or girl this watch will work, but we personally feel it's really elevated on a lady's wrist.

At 36mm the asymmetrical silver dial dominates the real estate and with the sapphire glass being flat, domed and coupled with the protruding sapphire cabochon crown protector, the overall appearance is rather special.

The crown It has been referred to as "pebble" shaped by some collectors and this name quite aptly describes it and it is why Cartier named the watch Ballon Bleu. Certainly, it catches the eye when worn with the elongated Roman markers giving that distinctive Cartier feel.

The movement in W6920046 is the Calibre 076 which is a standard ETA movement. That's not made by Cartier but at least it is of decent quality. At this price point it's going to be a bit of an ask for an in-house movement.

The dial also takes up the majority of the area on the watch, with a significant amount given to the roman numerals. The hands are the right thickness also and the depth of blue is perfect. The inner dial is decorative with Cartier's guilloche – all in all the standard is what you would expect at this price range.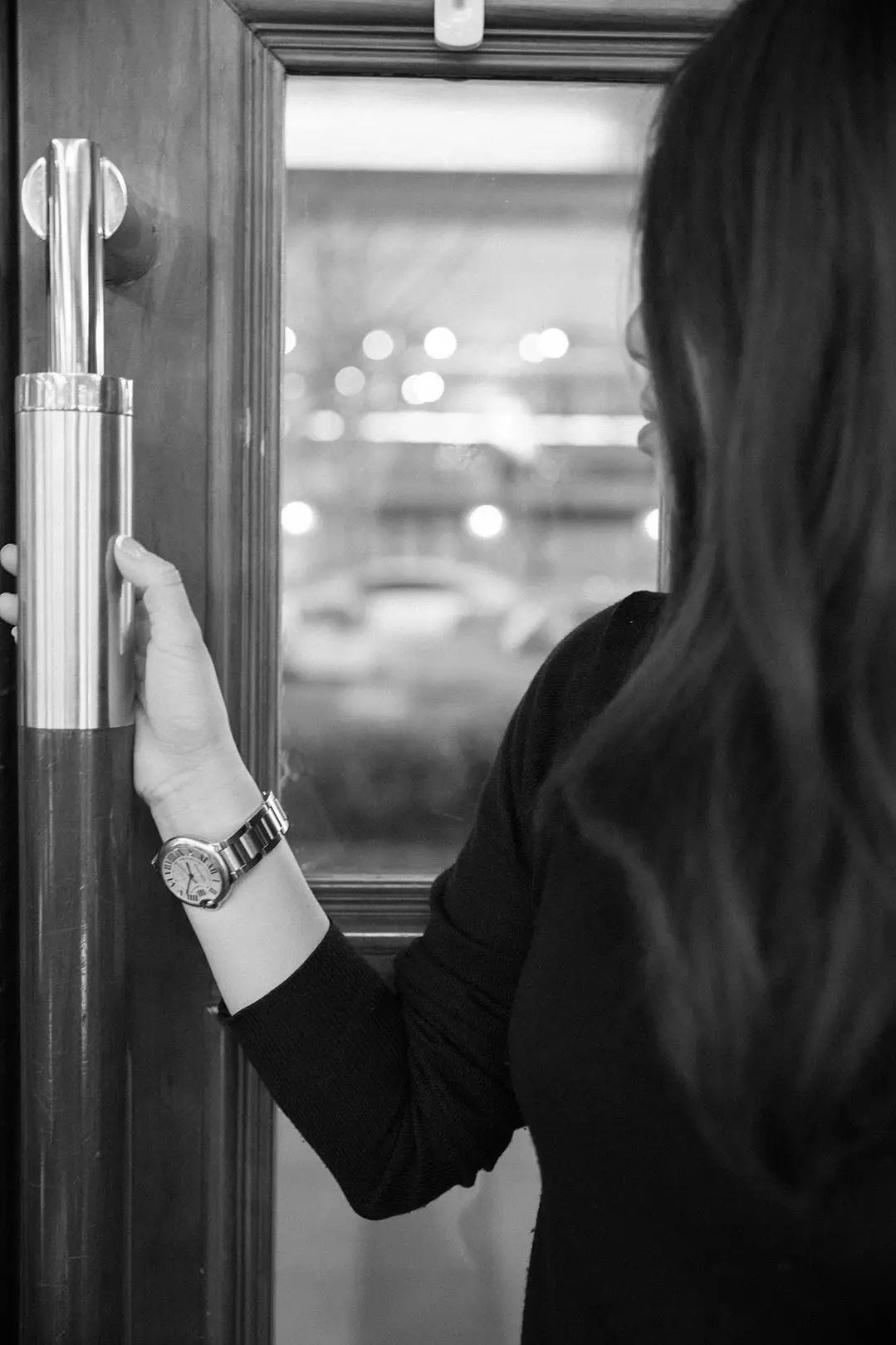 What's really attractive about the watch is the ability for it to be versatile as illustrated by the Duchess of Cambridge. You can wear it with a stately outfit, smart casual or just plain simply casual and it won't let you down. It performs peerlessly in all departments. On top of this, the watch is water resistant to 30m which really makes it a possible everyday wearer. The down side is that this particular wristwatch doesn't have a date complication which is a little bit of a disappointment and is a complication that is useful to have in a daily wearer but having said that not having the date makes the watch face extremely clean.

One thing this particular discontinued model doesn't have and the new ones have is a button operated double deployment clasp which allows the act of taking off this watch to be more elegant.
---
Alternatives
It has been quite difficult to find a worthy adversary for the Cartier Ballon Bleu. People will probably be screaming "Rolex Datejust" but I don't see it as a competitor for the Cartier Ballon Bleu, I see it more of a rival to the Cartier Santos. Both these watches are great watches with great history, but the Ballon Bleu isn't in that category.

Luckily we at GS happen to know a few watches and we feel the Chopard Imperiale is a great alternative. Similar to appearance and versatility, the design is very similar with Roman numerals. The use of the Roman numerals on the 12, 3, 6 and 9 regions softens the dial slightly so its presence isn't to strong on the wrist and it therefore marks it out as a women's only wristwatch.
However, choosing Chopard you are choosing something that most people don't have. The easy choice is Cartier while someone who wears a Chopard is probably a bit more discreet and wants to differentiate themselves from others.
---
Conclusion
The Ballon Bleu has its own unique sense of style and elegance that only Cartier can do. As an everyday lady's piece I think its ranks very highly and the fact that is interchangeable with your other half and you can change the bracelets to leather, changing the whole look makes the Cartier Ballon Bleu extremely versatile. Its sturdy enough to take a bit of abuse, but also perfect for evening and casual wear.
Pair it with jeans and white blouse in the summer and you are ready to go. Wear it with an evening gown, equally accomplished. There are many other brands that can match the elegance of the Ballon Bleu but few that has its versatility and this is what makes this a special piece. The only down side to the watch is the use of the standard Swiss ETA movement, but then again, with this movement you know you are getting one thing for sure – reliability.

When I received the wristwatch for the review, I had seen it many times and thought it to be a very average piece but spending a few days with it, its charm has really taken me – so much so – I might just have to get one for my wife.